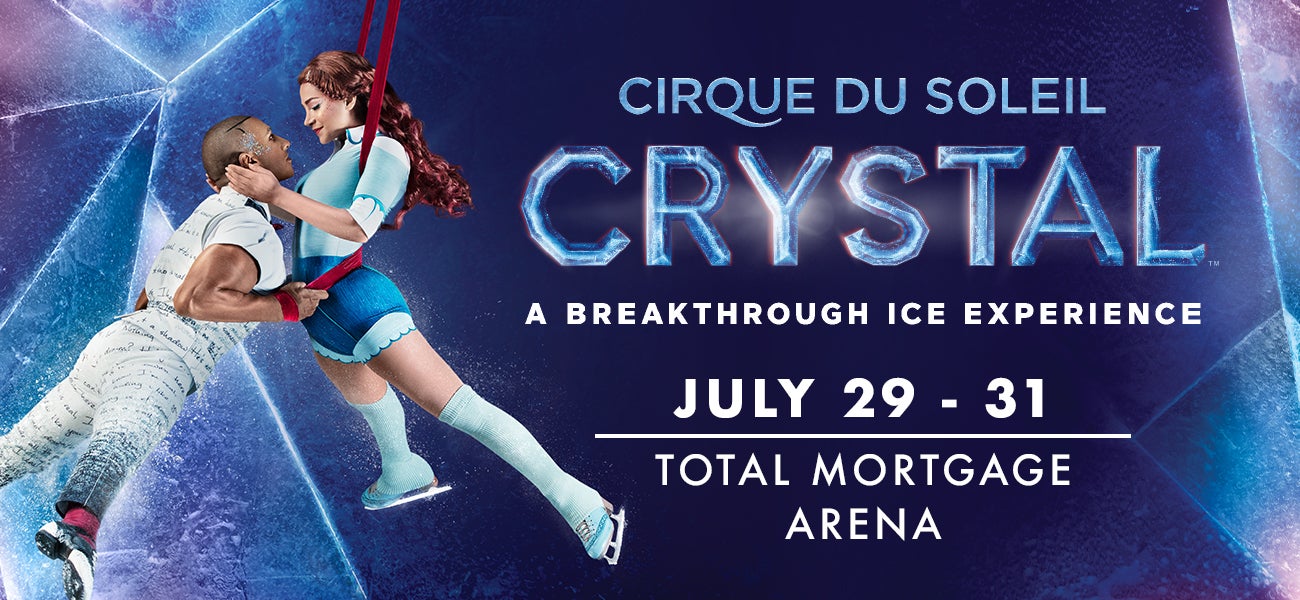 Cirque du Soleil: Crystal
Cirque du Soleil: Crystal
Event Details
For the first time, Cirque du Soleil® pushes the boundaries of performance, redefining the artistic possibilities of ice. Watch as world-class ice skaters and acrobats claim their frozen playground with speed and grace, challenging the laws of gravity with daring acrobatics.
Feel the thrill of poetry in motion as our protagonist Crystal's journey towards empowerment is brought to life on ice. Enter a dreamlike world fueled by her imagination, where boundless creativity transforms the everyday into something extraordinary.
Crystal invites you to suspend reality and glide into a world that springs to colorful life with astounding visual projections and a soundtrack that seamlessly integrates blends popular music with the quintessential sound of
Cirque du Soleil.
Event day parking is in the surface lots across from the venue located between Lafayette St & Broad St. and in the Harbor Yard Transit Garage on South Frontage Rd. Parking on event day is $20 cash only or can be purchased online through Ticketmaster before the event. Please note, this parking is a separate transaction and delivery from your ticket purchase. Present this separate parking event voucher to the lot attendant for admission. Parking can be purchased below.