Sodexo Live! is proud to be the exclusive full-service caterer and concessionaire for Total Mortgage Arena.
Sodexo Live! is a global leader in live event hospitality, "Making It Better To Be There®" for more than 115 million guests each year in over 350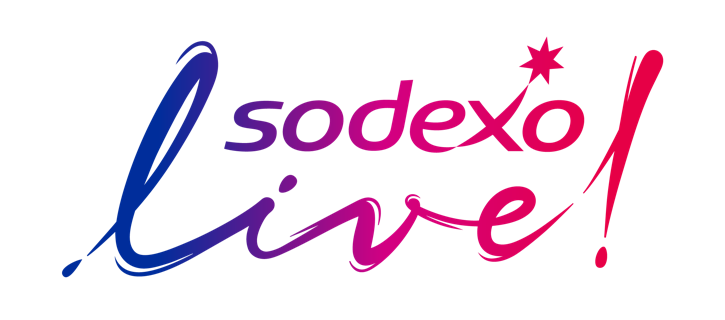 prominent entertainment, sports and convention venues across North America, Europe, and the United Kingdom. Sodexo Live! has provided event hospitality to 30 official U.S. Presidential Inaugural Balls, 13 Super Bowls, 22 World Series, the 2010 Winter Olympic Games, and the largest plated dinner in history.
*We now use a cashless experience for all food and beverage purchases.
---
Executive Suite Clients
Check out Stags Buffet on the Executive Suite Level offering some of our fan favorites and signature food offerings.
Adjacent to the buffet you will find Stags Club Bar which is our expansive bar offering premium liquors and wines along with assorted canned beers and seltzers.
For all of your hospitality needs while visiting us at Total Mortgage Arena, please call us at 203.345.4886.
---
Concourse Cuisine Choices
Limerick Pub
Located on the main concourse near the main doors, Limerick Pub opens its doors 90 minutes before events, so come early and beat the crowds! Now a staple of the Total Mortgage Arena experience, the Limerick Pub offers pub favorites and alcoholic beverages. You can find our signature Mac & Cheese dish where you choose from your favorite proteins and toppings.
---
Permanent Stands
All stands offer freshly popped popcorn, peanuts, cracker jacks, candy, cotton candy, Coca-Cola, water, Powerade, and many canned beer options.
We proudly feature hot dog and hamburger buns from Chaves Bakery of Bridgeport here at Total Mortgage Arena.
Sections 106 & 114 offer ALL NATURAL chicken tenders, Philly cheesesteak sandwiches, hamburgers, Hummel hot dogs, and family value buckets. Also, be sure to try our delicious cheese fries.
Sections 104 & 116 delights fans with everyone's concession favorites including foot long and regular Hummel hot dogs, loaded nachos grande, pretzels, and churros.
Section 102 is our Pizza location. Available by the slice, fans can choose from Cheese or Pepperoni.
Section 118 brings you fully loaded options! Featuring our signature Loaded Tater Tots, where you can choose from our many different toppings. Be sure to also try our fan favorites including fried dough and jumbo pretzels!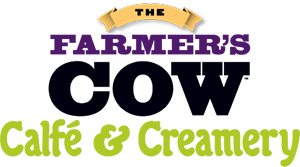 Simply delicious. The Farmer's Cow ice cream & frozen yogurt is now a staple for fans Total Mortgage Arena experience! Visit their stands at section 106 or 113 for an ice cream cone, cup, sandwich, brownie cyclone, and more!
Looking for a quick snack with a twist? The Snack Stop presented by Yale New Haven Health offers an appetizer type menu to satisfy everyone in the family. Chicken Tenders, popcorn, buffalo tenders, and a Beyond Meat Burger will fill you up for the third-period action. You can also grab a bottled soda or water. Located above section 112 and accessible from the elevator near section 113, the Snack Stop is just right to end the night.
---
Portable Carts
Miner's Antojitos (Section 100)
You'll find authentic freshly made south of the border street food staples here. Our Taco Salad, quesadillas, nachos, and hand smashed guacamole are among the favorites.
Mulberry Bend (Section 103)
Bridgeport's own DeYulio Hot and Sweet Sausages, Smashed Meatball Sliders paired up with some popular beer and seltzer offerings.
Snack Attack (Section 117)
Your one-stop shop for a quick snack featuring Hummel hot dogs, freshly popped popcorn, pretzels, candy, cracker jacks, peanuts, churros and your favorite Coca-Cola products.

Bars/Beer
All of our bars are stocked with quality liquor, wine, draft, and bottled beer. We feature beer selections ranging from big name imports and domestics to crafts and microbrews from the next town over all the way to the pacific coast. In addition to the Limerick Pub you can find.
On the third floor above section 102 Mason's features craft beer on tap and a liquor bar. Grab a seat and don't miss the action on the ice while also catching your favorite sports teams on the color televisions.
Between the two main doors, you can find brewery fresh beers on tap from our craft brewing friends in Stratford.
Serving fine craft beer selections from throughout New England, you'll be sure to find something to satisfy your cravings from IPA's to latest in sours.
Throughout the main concourse, you can find additional beer carts, including New England Cider and Boston Beer offering some of your favorite beers, seltzers, and ciders.