2023 NCAA Division I Men's Hockey
Bridgeport Regional
2023 NCAA Division I Men's Hockey
Bridgeport Regional
Event Details
The 2023 Men's Ice Hockey Bridgeport Regional is coming to Total Mortgage Arena.
March 24
Harvard vs Ohio State vs at 2:00PM
Quinnipiac vs Merrimack at 5:30PM
March 26
Qunnipiac vs Ohio State at 4:00PM

The Bridgeport Regional is co-hosted by Yale University and SHU.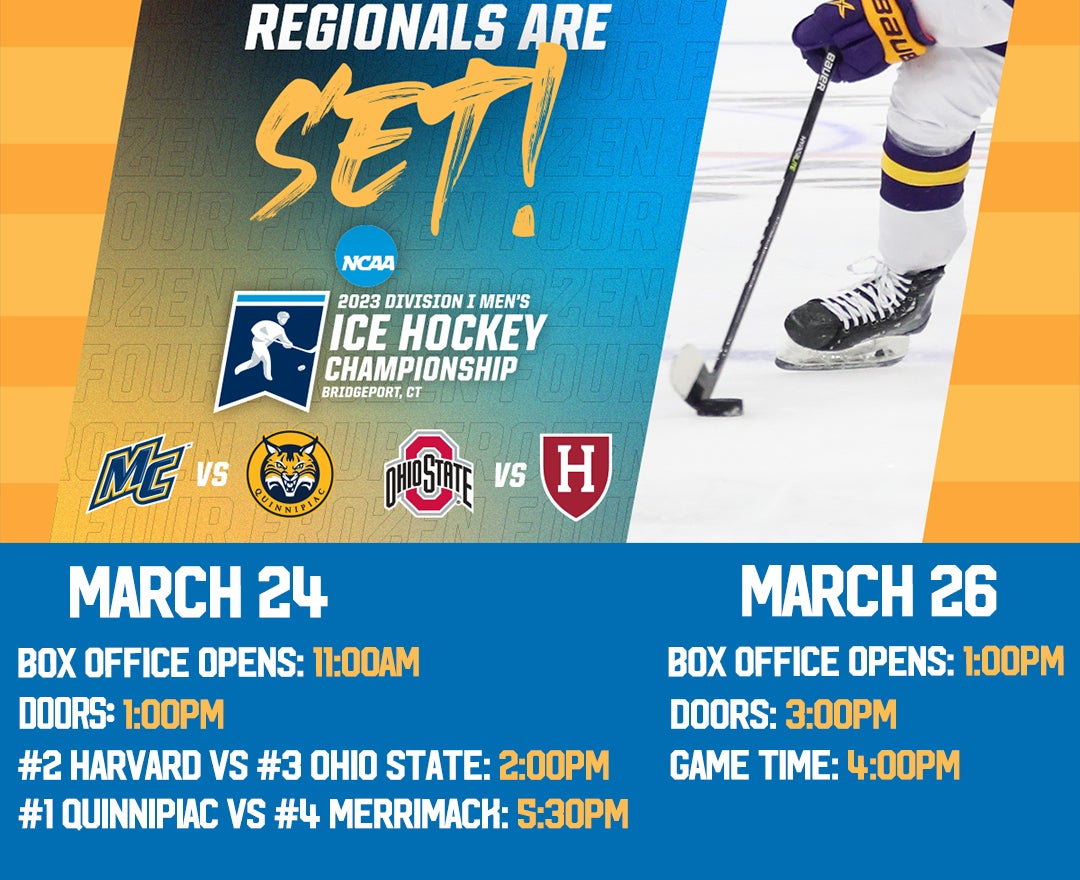 Bags will not be permitted at entry to Total Mortgage Arena, except for bags used exclusively for medical equipment or diaper bags for the care or infants and toddlers. Guests will still be permitted to bring a clutch purse into Total Mortgage Arena, provided they are 8" x 5" x 1" or smaller. There is no check-in location for prohibited bags or items at the Arena.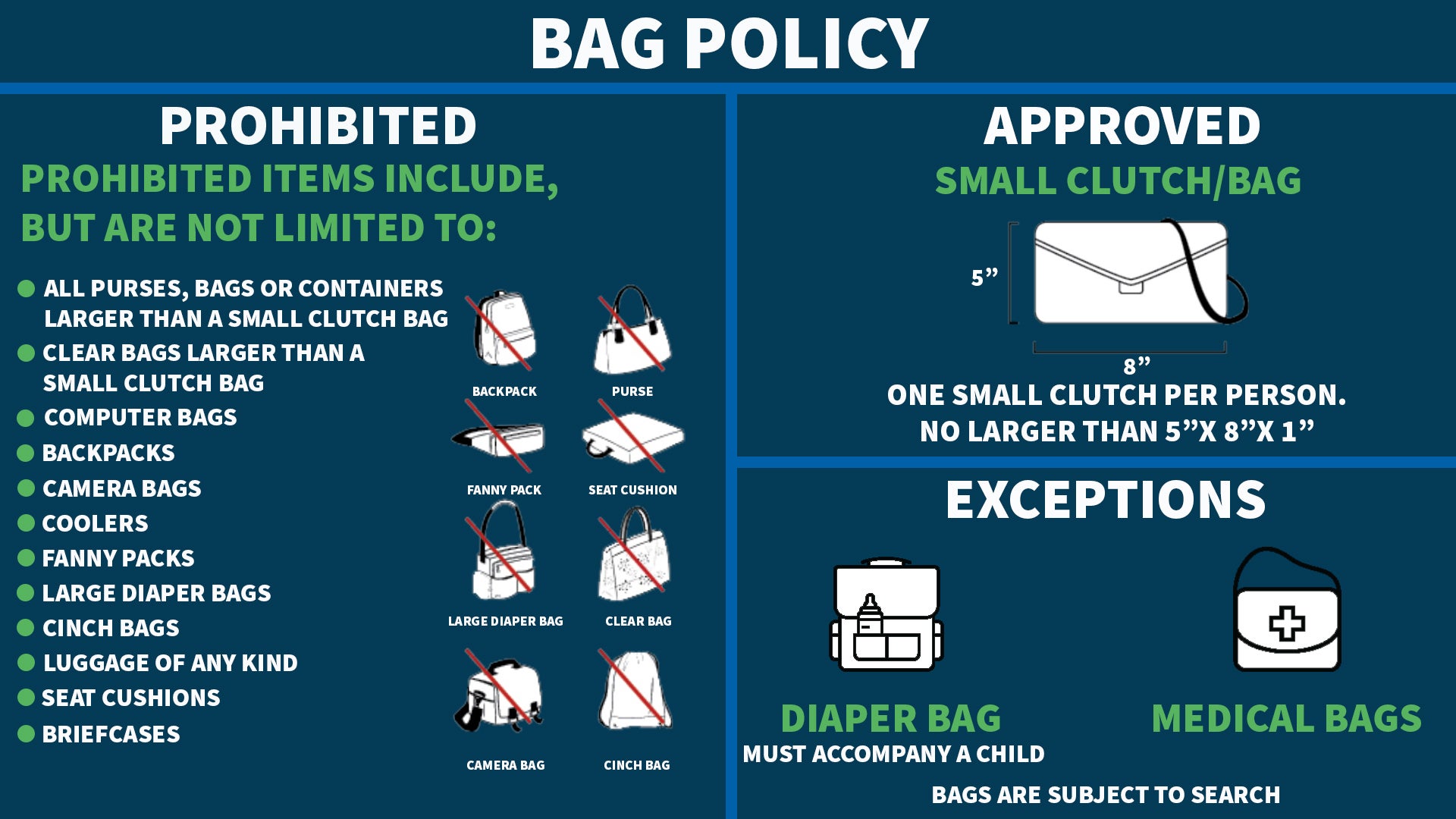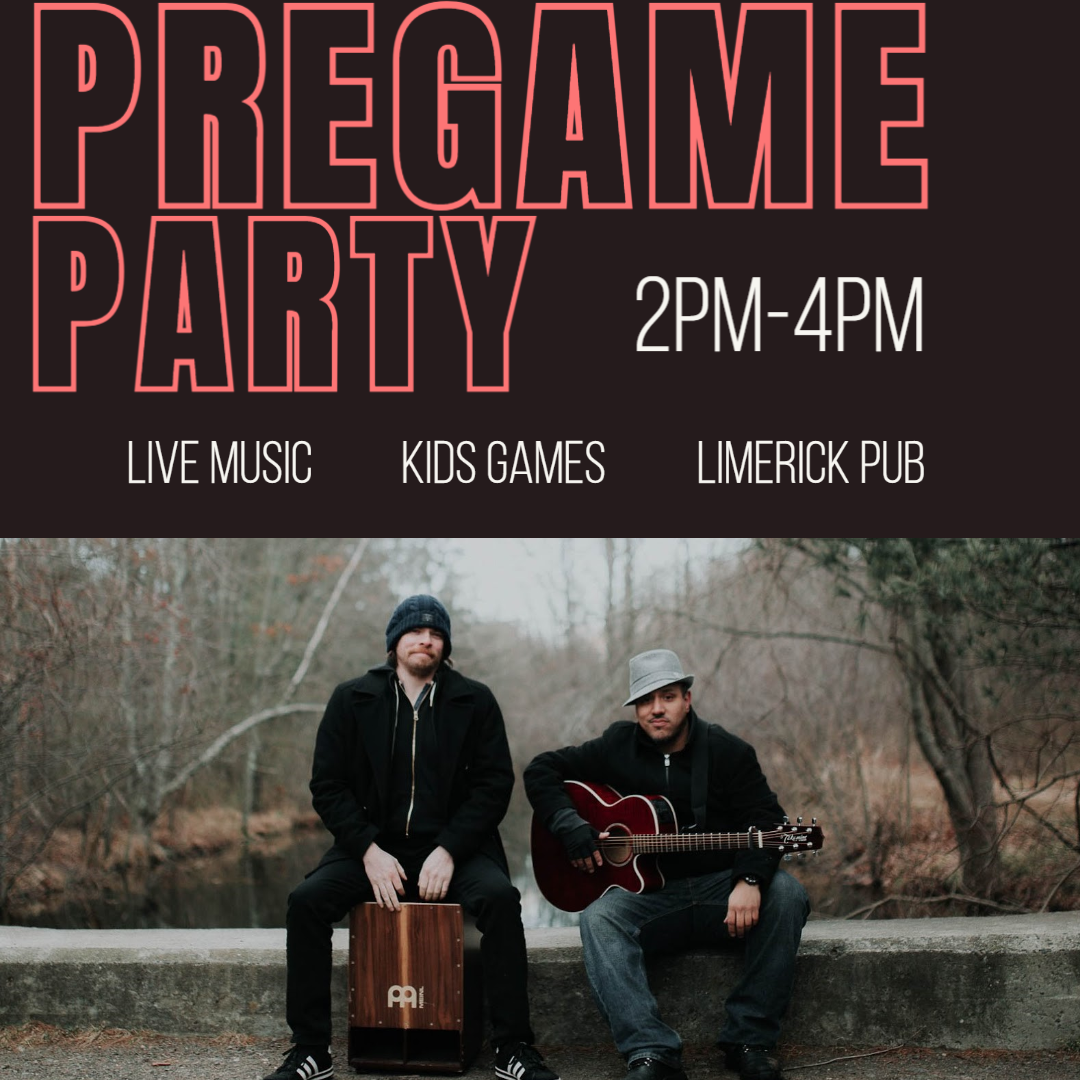 Total Mortgage Arena would like to advise fans that heavy traffic conditions are expected near the venue on Friday, March 24 and Sunday, March 26 before and after the game.
Guests are encouraged to arrive early, carpool, or take the Metro-North Railroad New Haven line to the games to avoid heavy traffic areas.
Parking in the surface lots can be purchased ahead of time via Parkwhiz or on the day of the event. Parking on event day in the surface lots are credit card only.
All tickets for Total Mortgage Arena events will be delivered digitally and will be scanned from guests' mobile devices.
How to Access Your Mobile Tickets:
1. Go to Account manager here.
2. Login to your Ticketmaster account
3. Go to "My Events" to select from your list of events your NCAA tickets
3. Scroll down to the "My Tickets" area & select the seat(s) you want to view barcodes for entry
Pro tip: Add your ticket(s) to your phone's "wallet" and have a fully charged battery.
Click HERE on a tutorial on how to access your mobile tickets.
To limit the number of touchpoints between staff and fans on event days, we now use a cashless experience for all box office, food, beverage, and retail purchases.