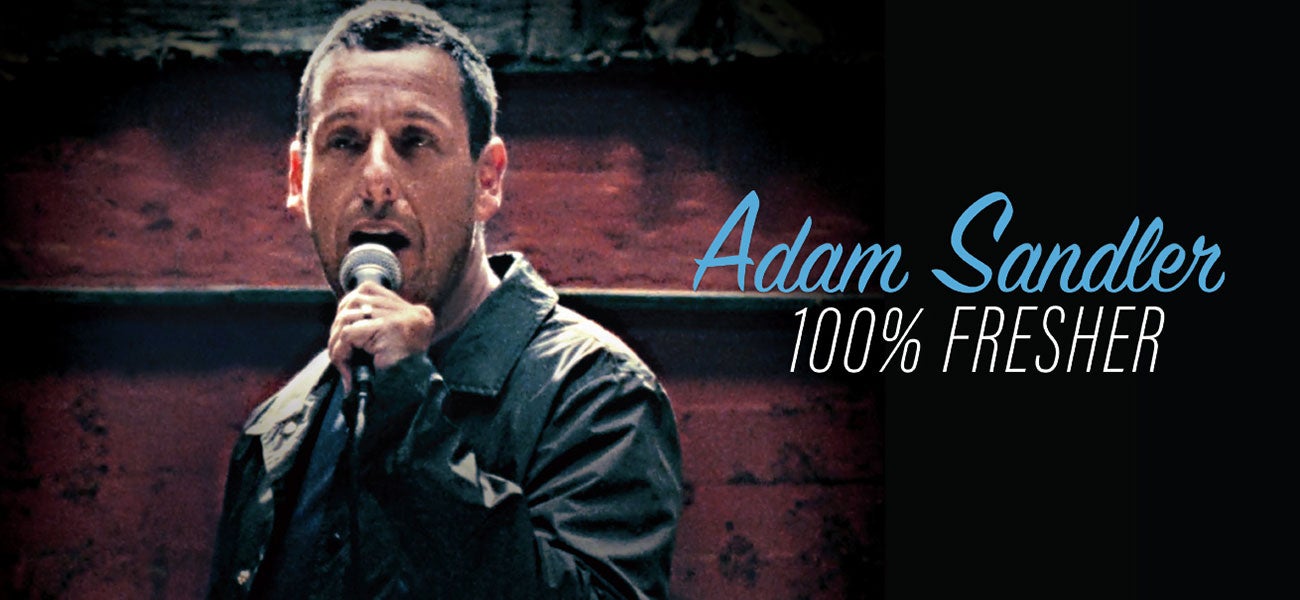 Adam Sandler
100% Fresher
Adam Sandler
100% Fresher
Event Details
This show contains adult content and is intended for mature audiences.
Additional Ticket Information
Ticket Prices
$76.50 - $126.50
Prices include all taxes and box office fees
Additional service fees from Ticketmaster NOT included
Ticket Limits
There is an eight (8) ticket limit for all offers, including presale.
Accessible Tickets
ADA seats are available at all points of sale.
Suites & Premium Seating Packages
Suites and Premium Seating options are still available! For more information, please call our sales office at 203-345-2300 option 8
Show/Box Office Information
Telephone Number(s):
Box Office Info: 203-345-2400
Main Office (+ Other Departments): 203-345-2300
Service Hours:
Box Office is located at the front entrance of the facility on the corner of Main St. & South Frontage Rd.
MONDAY thru FRIDAY 9AM - 5PM
Weekend and Holiday hours can be found on our website here. Box office generally closes 1 hour into the event on event days. ALL TIMES ARE SUBJECT TO CHANGE. Please call 203-345-2400 for questions.