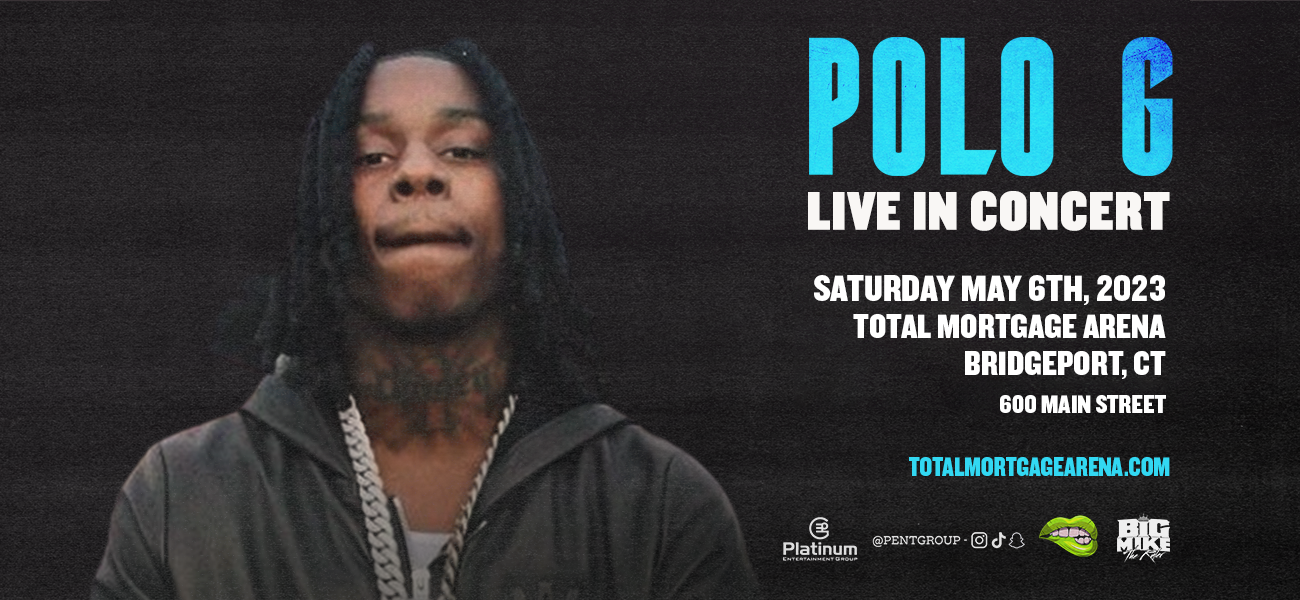 Polo G Live In Concert
Polo G Live In Concert
Event Details
Polo G takes the stage for a highly anticipated concert experience. On May 6, Polo G will bring his unique blend of trap beats, introspective lyrics, and high-energy performance to Total Mortgage Arena in Bridgeport.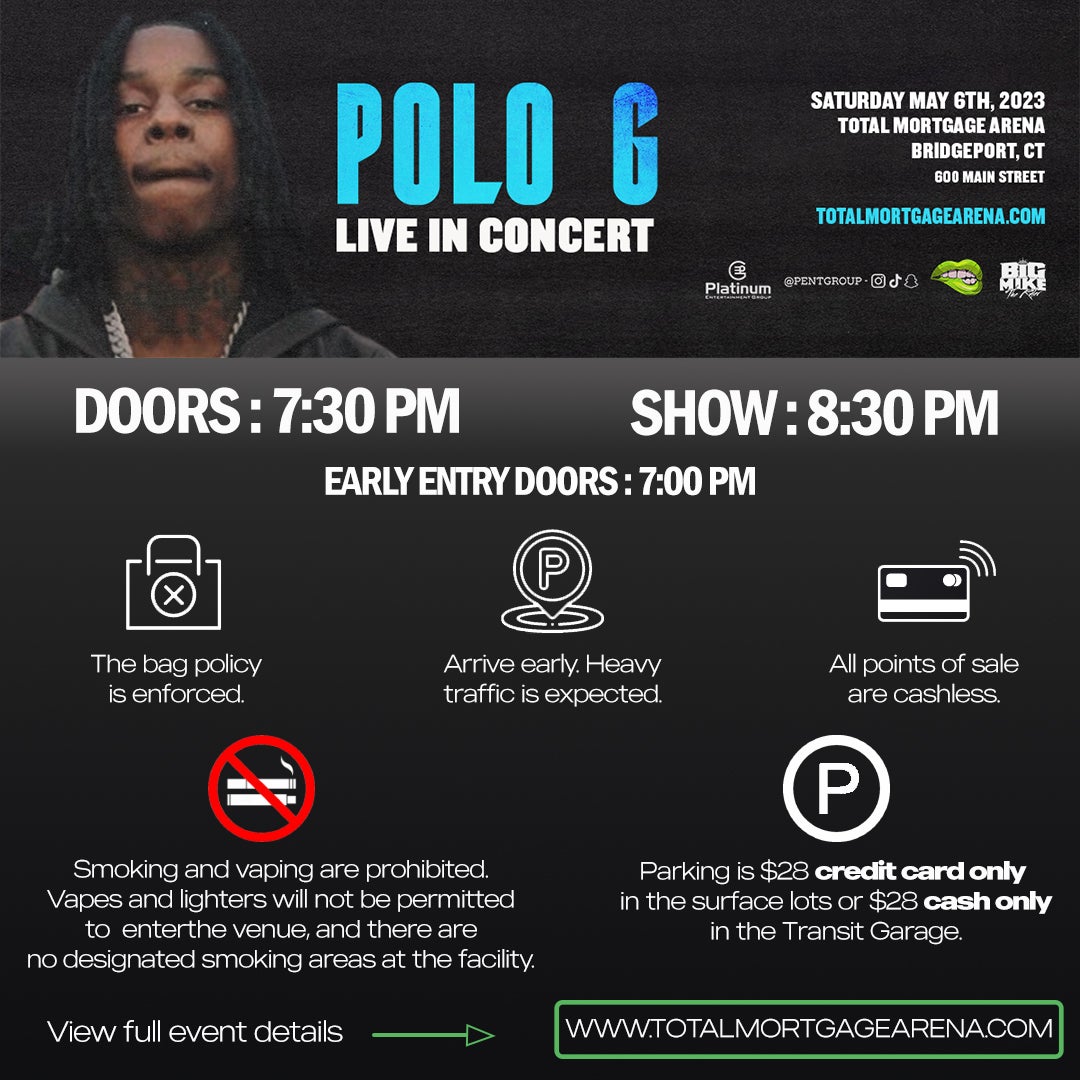 General Admission & Early Entry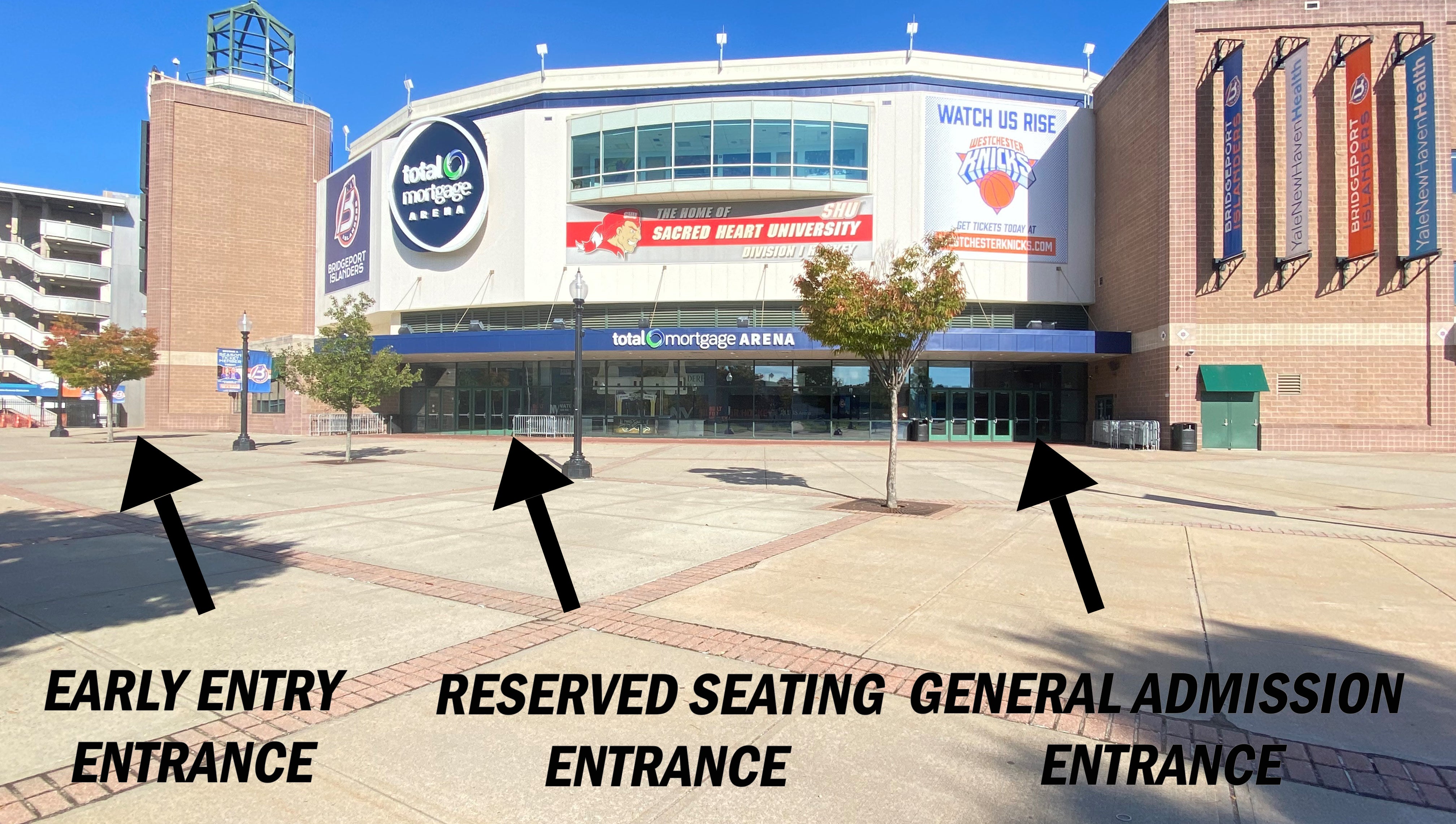 EARLY ENTRY
Guests with early entry tickets will enter through the VIP DOORS.

RESERVED SEATING
Guests with reserved tickets enter through the MIDDLE DOORS next to the Limerick Pub.
GENERAL ADMISSION
Guests with floor tickets enter through the MAIN DOORS next to the box office.
Smoking and vaping are prohibited at all Total Mortgage Arena events. Vapes and lighters will not be permitted to enter the venue, and there are no designated smoking areas at the facility. Guests leaving the facility will not be permitted to re-enter.
Bags will not be permitted at entry to Total Mortgage Arena, except for bags used exclusively for medical equipment or diaper bags for the care or infants and toddlers. Guests will still be permitted to bring a clutch purse into Total Mortgage Arena, provided they are 8" x 5" x 1" or smaller. There is no check-in location for prohibited bags or items at the Arena.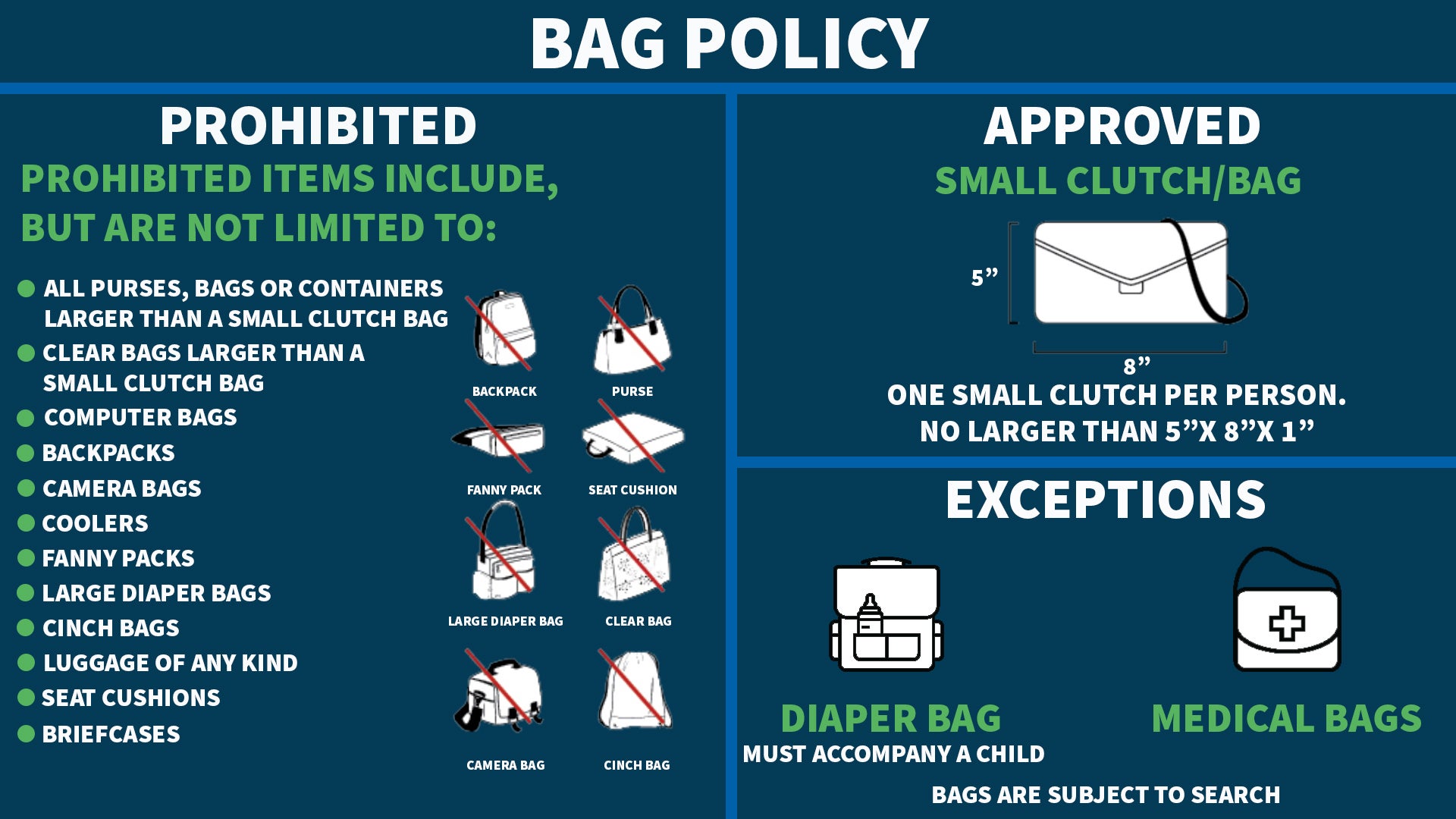 We now use a cashless experience for all box office, food, beverage, parking and retail purchases.
Premium Suite Experiences
Whether it's a night out for a group of friends or fun for the whole family, Premium Suites at Total Mortgage Arena will provide the ultimate space for exclusive entertainment. Book your Polo G suite here.
Parking in the surface lots can be purchased ahead of time via Parkwhiz or on the day of the event. Parking on event day in the surface lots are credit card only.