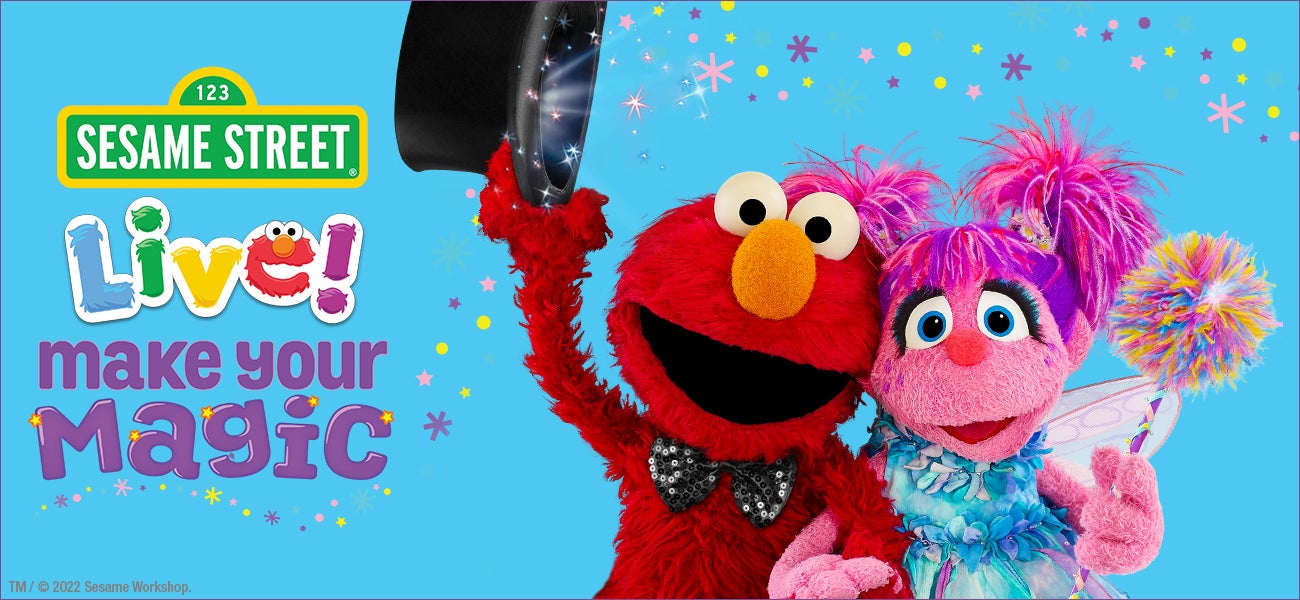 Sesame Street Live! Make Your Magic
Sesame Street Live! Make Your Magic
Event Details
Join your favorite Sesame Street friends on this magical adventure when Sesame Street Live! Make Your Magic comes to Bridgeport September 30 – October 1, 2022, at Total Mortgage Arena.
*Children one and older are required to have a ticket.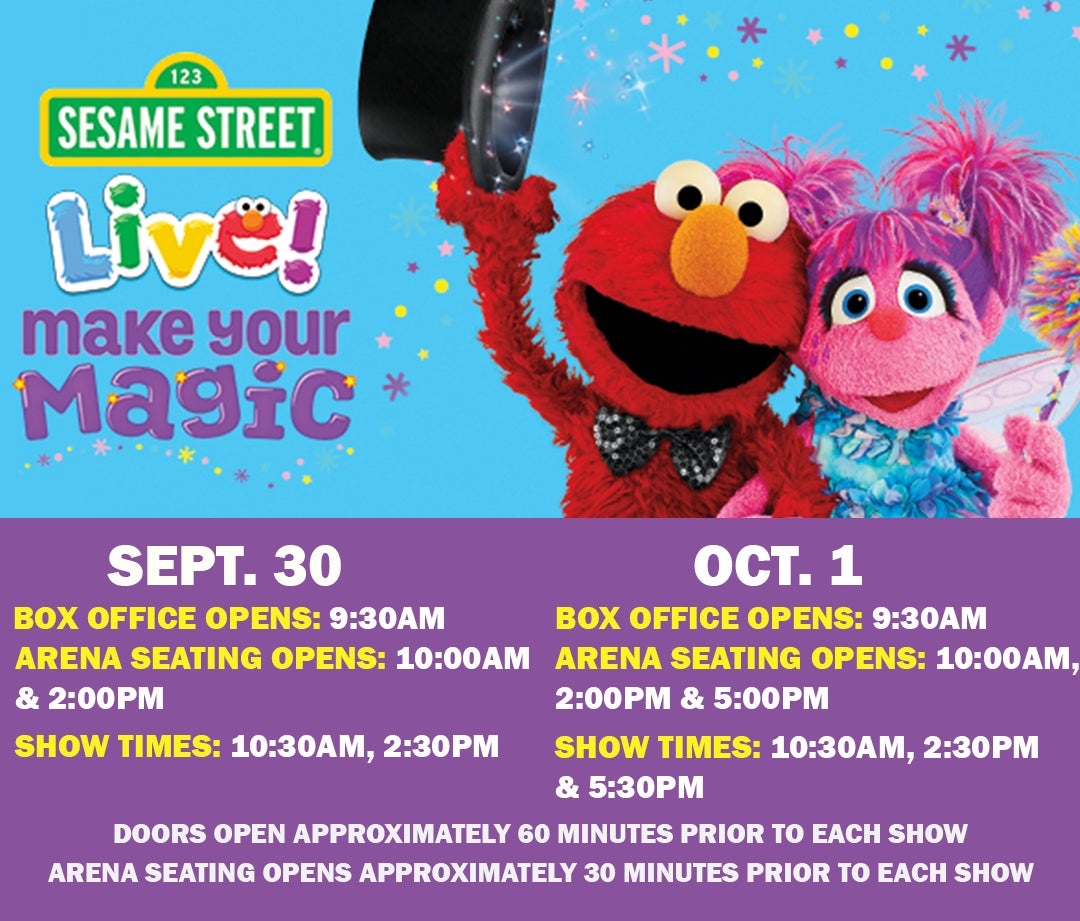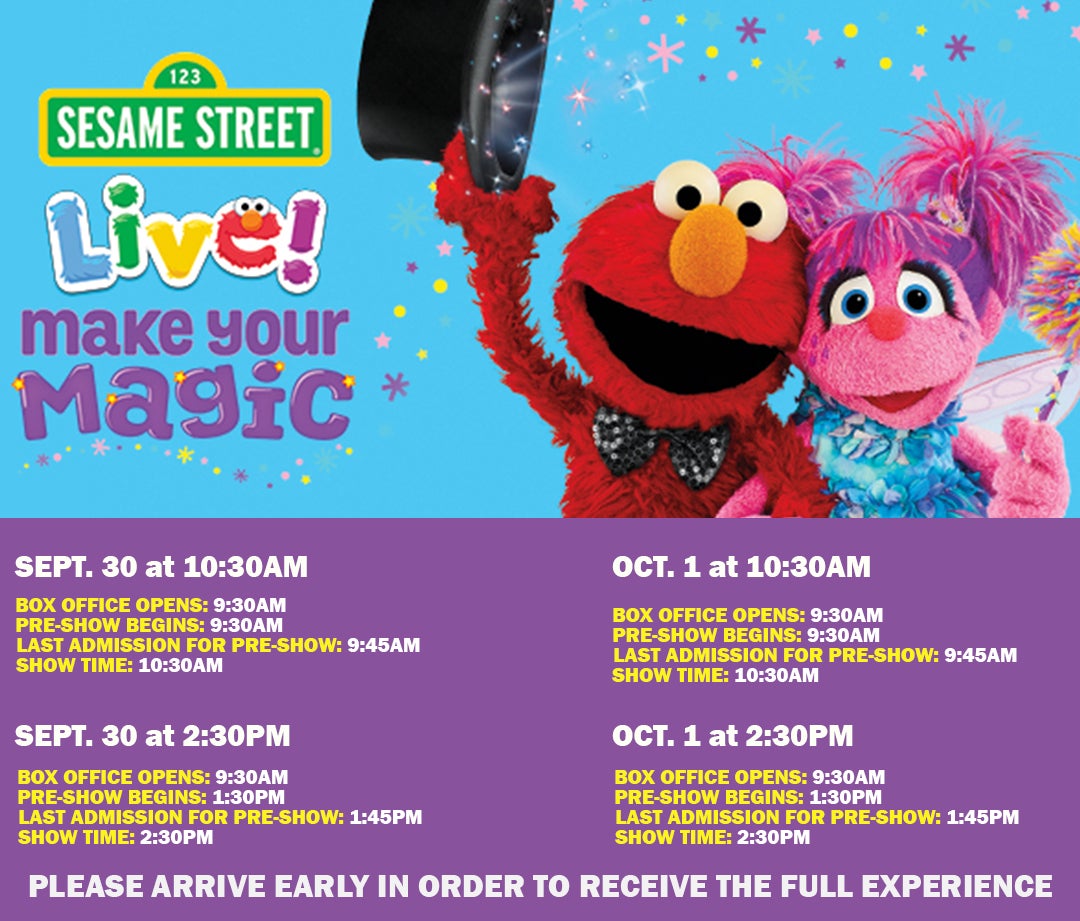 Premium Suite Experiences
Whether it's a night out for a group of friends or fun for the whole family, Premium Suites at Total Mortgage Arena will provide the ultimate space for exclusive entertainment. Book your Sesame Street Live! suite here.
We now use a cashless experience for all box office, food, beverage, and retail purchases.
Event day parking is in the surface lots across from the venue located between Lafayette St & Broad St. and in the Harbor Yard Transit Garage on South Frontage Rd. Parking on event day is $15 or can be purchased online through Ticketmaster before the event. Please note, this parking is a separate transaction and delivery from your ticket purchase. Present this separate parking event voucher to the lot attendant for admission.
Purchase September 30 10:30 am Parking here
Purchase September 30 2:30 pm Parking here
Purchase October 1 10:30 am Parking here
Purchase October 1 2:30 am Parking here
Purchase October 1 5:30 pm Parking here